You are here
Back to top
The New Self-Sufficient Gardnr: The Complete Illustrated Guide to Planning, Growing, Storing, and Preserving You (Paperback)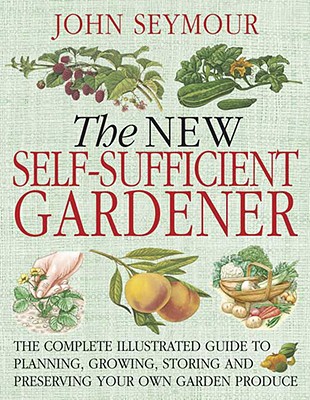 Description
---
First published in 1978, this revised edition of an old favorite gives you all the knowledge and expertise to create your own self-sufficient garden. This unique guide explains how to cultivate and preserve all types of fruit, herbs, and vegetables, in addition to instructions on keeping bees, making cider, and raising chickens. Whatever your space, you'll discover how to garden organically and maximize your harvest without the need for radical change in your lifestyle.    

With over 600 illustrations, many redrawn for the revised edition, this comprehensive guide to self-sufficient gardening contains everything you need to know about getting the most out of your garden, with information on drying, storing, and preserving fruits and vegetables. The New Self-Sufficient Gardener explains the "Deep Bed" method, critical to anyone with a tiny urban plot. You'll learn to garden in tune with the seasons, growing for the year, eating for today, and storing for tomorrow.
About the Author
---
John Seymour was a pioneer of the self-sufficiency movement, and worked as a writer, broadcaster, and activist in support of it. For much of his life he was a smallholder in Wales. He was the author of numerous books, including The Self-Sufficient Life and How to Live It, The Concise Guide to Self-Sufficiency, and The New Self-Sufficient Gardener. He died in 2004.